Facing the world with beautiful, refreshed skin can greatly enhance your self-image and confidence. At the Center for Cosmetic and Clinical Dermatology, we provide a number of medical aesthetic services to make you feel and look younger.
Our Medical Aesthetician, Rachel Edelman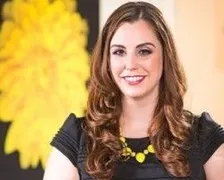 Rachel received her initial training at Von Lee International School of Aesthetics in Baltimore, Maryland. Prior to Von Lee, she received training at the Chesapeake School of Esthetics for Makeup Artistry. Since 2005 Rachel has worked in busy spa environments, focusing on everything from eyebrow design and Brazilian waxing to invasive chemical peels and lasers. Rachel has taken extensive advanced education classes to stay on top of what is happening in the industry. This allows her to provide the highest quality services.

"I am incredibly grateful to be working with Drs. Ford and Rothman. Our combined knowledge provides the best quality care for every client!"

Rachel specializes in chemical peels, facial treatments, waxing and make-up artistry for special events.
We offer a wide variety of Facials using our cutting edge product line. Any facial can be combined with a gentle peel or microdermabrasion for increased exfoliation and product penetration. Don't worry about picking a specific type of facial. Rachel, our licensed Medical Aesthetician, will assess your skin and goals to come up with the perfect treatment. Facials are available for the back as well as face.
Acne Surgery or Extractions is a common treatment we offer for those suffering from acne or milia. The skin is cleansed and prepped, then the comedomes are removed with a small tool, leaving the skin free from congestion. This process aids in the penetration/effectivness of topical products and improves skin texture.
Microdermabrasion is offered on a variety of body parts. Please refer to the microdermabrasion pageto learn more.
We offer several different types and strengths of Chemical Peels . We recommend having a consultation with Rachel to determine which of our peels will best address your specific goals.
Rachel is very experienced with waxing all areas of the body. We carry a soy-based, antibacterial hair removal product called Nu-Free. It is gentle enough for the most sensitive areas. Whether it is brows or bikini we look forward to helping you stay hair free.
Tinting services are available to darken existing hair on the eybrows and eyelashes.
For questions about our services, scheduling and pricing please call us at 301-977-2070.