LATISSE™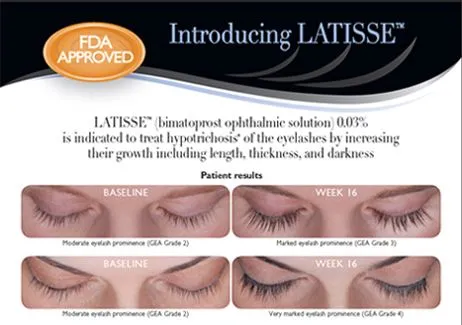 Great eyelashes don't just happen overnight. That's why it's important to note that LATISSE™ (bimatoprost ophthalmic solution) 0.03% works gradually and remarkably — starting at 4 weeks with full results after 16 weeks. Once you begin treatment, you could start to see results in as little as 4 weeks, but you must continue applying the topical treatment each night and follow the directions for best results. Remember results are gradual over time.Your eyelashes will experience real measurable growth.
LATISSE™ works from the inside out. As the treatment progresses, you'll begin to see changes in length, thickness and darkness gradually. After week 16, you'll see the full effect of LATISSE™ — and so will others.
---
Upneeq®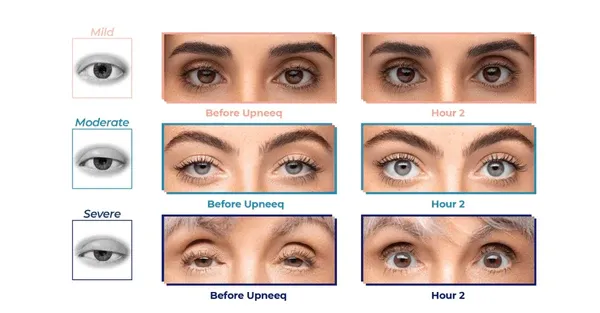 Imagine an EYE-OPENING Lift with a Daily Drop of Upneeq® (oxymetazoline hydrochloride ophthalmic solution), 0.1% The only FDA-approved prescription eyedrop for acquired ptosis (low-lying lids) that lifts your upper eyelids to open your eyes.
Most patients in clinical trials had a lift in their eyelids in as little as 2 hours, but some patients saw a lift in their eyelids as fast as 5 minutes after the first dose. Upneeq is also safe and well-tolerated as directed.
Our Additional Skin Care Products...
We offer a line of high quality dermatologic products which are available for purchase. Products may be purchased at anytime during regular business hours.
Product return policy: All sales are final.